WE LIVE FOR
celebrating our skin
Real Skin. Real People. Real Results.
our mission
difference is our superpower
We celebrate our South Asian heritage and wild spirit. Our skin, our bodies, our life — rooted in our culture, guided by our foremothers, shaped by our choices. We float effortlessly through the past, present and future, cherishing tradition, breaking through norms, and redefining beauty.
OUR PHILOSPHY
natural formulations, science backed
We believe beauty products shouldn't be off the shelf. And so, we've thoughtfully formulated our system through the lens of Ayurvedistry™ – where conscious chemistry and 5000 year old rituals meet – especially made with your skin in mind. We're cutting out the complicated jargon meant only for scientists, and leaving you with a relatable, easy regime that works. Made for the ones left out of the beauty conversation.
our community
you are our WHY
We asked, you told us, we listened. We hung on to every word. Countless conversations later – asking our community what's lacking in the beauty space, what works, and what doesn't – we learned from you. indē wild is proudly co-founded by you!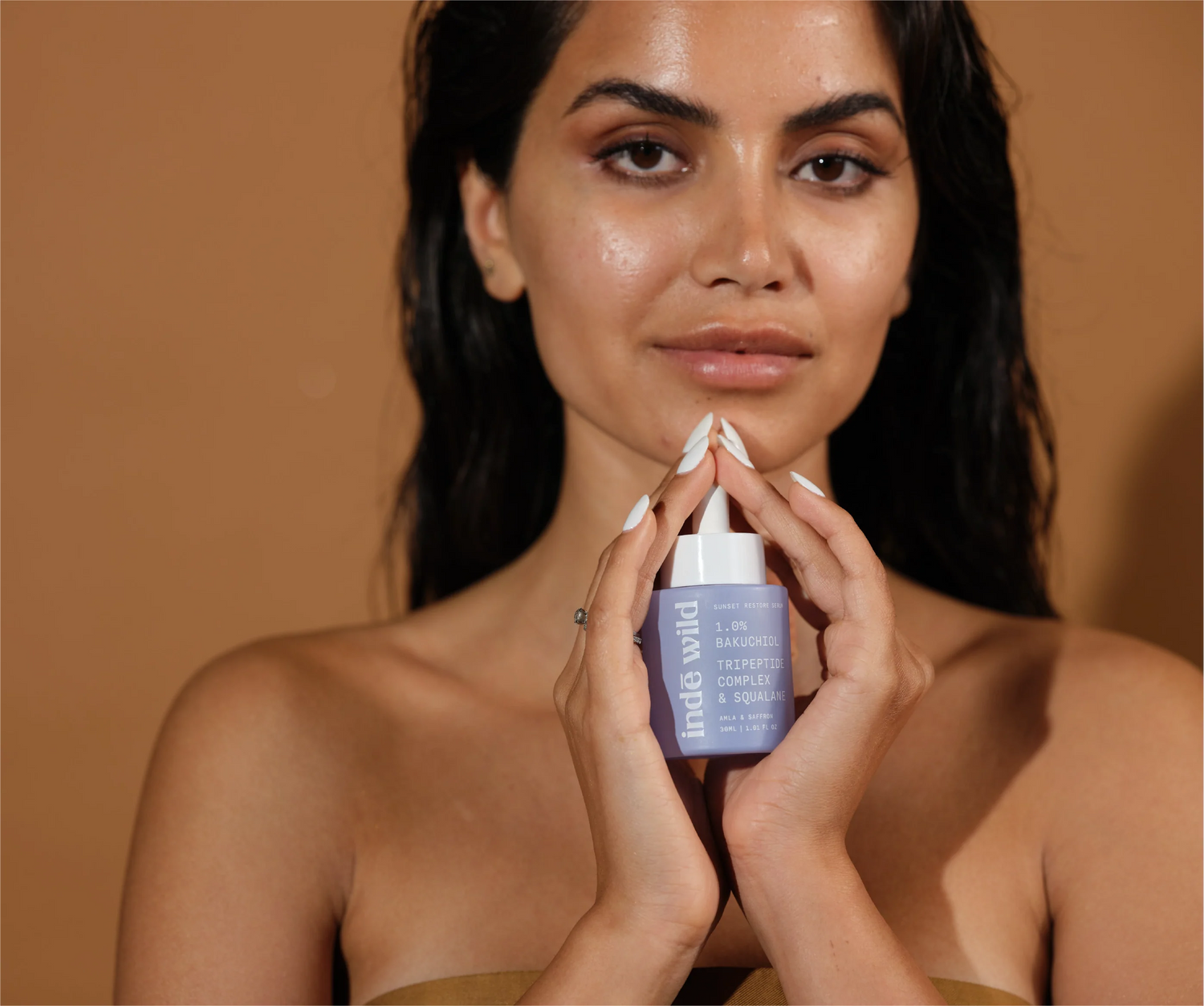 diipa büller-khosla
For Diipa, indē wild was never a matter of if and rather when.

Born and raised in India, growing up around ancient Ayurvedic remedies for the mind, body and soul were the norm. Plus, her mother (lovingly known by Diipa's followers and community as Momi) was and is a practicing Ayurvedic doctor and dermatologist, and so science and tradition co-existed as part of daily life, self care and healing in the Khosla family.
@DIIPAKHOSLA